ZST is a Japan-based mixed martial arts organization. ZST rules are rather unique in the MMA world. Much like RINGS, striking on the ground is prohibited. Furthermore, fighters are not allowed to close the guard, gloves are optional (if a fighter chooses not to wear gloves, he is only allowed to use open hand techniques much like early RINGS and Pancrase matches. Much like Muay Thai, music is played throughout the duration of the bout. There are no judges or decisions, except in Grand Prix events. ZST also holds tag-team MMA matches from time to time.

Our Forum is now open, what we need is your posts to make it work.

All interviews and Archived stories and results can be found Here.

It can only be what you make it ...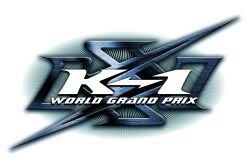 | Date | Tournament | Series |
| --- | --- | --- |
| 2006-11-25 | K-1 WORLD GRAND PRIX 2006 FINAL | K-1 World GP |
| 2006-09-30 | K-1 World Grand Prix 2006 in Osaka | K-1 World GP |
| 2006-08-14 | K-1 World Grand Prix 2006 in Las Vegas II | K-1 World GP |
| 2006-07-30 | K-1 World Grand Prix 2006 in Sapporo | K-1 World GP |
| 2006-06-03 | K-1 World Grand Prix 2006 in Seoul | K-1 World GP |
| 2006-05-13 | K-1 World Grand Prix 2006 in Amsterdam | K-1 World GP |
| 2006-04-29 | K-1 World Grand Prix 2006 in Las Vegas | K-1 World GP |
| 2006-03-05 | K-1 World Grand Prix 2006 in Auckland | K-1 World GP |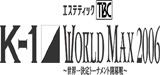 | Date | Tournament | Series |
| --- | --- | --- |
| 2006-09-16 | K-1 Khan 2006 in Seoul | K-1 MAX |
| 2006-09-04 | K-1 World Max 2006 Champions' Challenge | K-1 MAX |
| 2006-06-30 | K-1 World Max 2006 World Tournament Final | K-1 MAX |
| 2006-04-05 | K-1 World Max 2006 World Tournament Open | K-1 MAX |
| 2006-03-26 | K-1 Holland Max 2006 | K-1 MAX |
| 2006-03-10 | K-1 Lithuania Max 2006 | K-1 MAX |
| 2006-02-25 | K-1 Khan 2006 in Busan | K-1 MAX |
| 2006-02-04 | K-1 Japan MAX 2006 | K-1 MAX |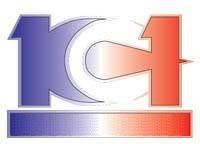 | Date | Tournament | Series |
| --- | --- | --- |
| 2006-09-16 | Fight Night Mannheim | K-1 Rules |
| 2006-09-16 | K-1 Kings of Oceania 2006 Round 2 | K-1 Rules |
| 2006-08-05 | Rumble on the Beach | K-1 Rules |
| 2006-05-20 | K-1 Scandinavia Grand Prix 2006 in Stockholm | K-1 Rules |
| 2006-04-08 | K-1 Italy Grand Prix 2006 in Milan | K-1 Rules |
| 2006-02-25 | K-1 Hungary Grand Prix 2006 in Budapest | K-1 Rules |
| 2006-02-17 | K-1 Slovakia Grand Prix 2006 in Bratislava | |
| 2006-01-20 | K-1 France Grand Prix 2006 in Marseilles | K-1 Rules |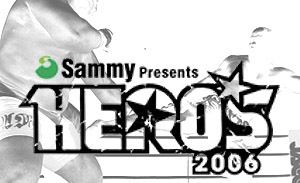 | Date | Tournament | Series |
| --- | --- | --- |
| 2006-12-31 | K-1 Premium 2006 Dynamite!! | Hero's |
| 2006-10-09 | Hero's Middle & Light Heavy Weight World Championship Tournament FINAL | Hero's |
| 2006-08-05 | Hero's Middle & Light Heavyweight World Championship Tournament | Hero's |
| 2006-05-03 | Hero's 5 | Hero's |
| 2006-03-15 | Hero's 4 | Hero's |