WBC Muaythai on the World Stage

by Patrick Cusick
| | |
| --- | --- |
| | |
The World Boxing Council and the WBC MUAYTHAI held a joint convention in Dubrovnik, Croatia. WBC President Dr Jose Sulaiman told delegates - representing over 100 countries - that the WBC MUAYTHAI had made considerable progress over the past year.

Under the WBC the fighting art of Thailand has taken to the world stage as a popular ring sport,"he said.

And in his address WBC MUAYTHAI Chairman Pol. General Kovid Bhakdibhumi said there would be MUAYTHAI champions in all 19 weight divisions next year.

Following the establishment of a worldwide ranking system the WBC MUAYTHAI now has first class active champions. Promoters, particularly those in Europe, are pressing hard to stage world titles."

Pol. General Kovid said the WBC MUAYTHAI would continue to provide fair and reputable rankings and professional competition for elite MUAYTHAI achievers, as well as providing safety for fighters through the official rules and regulations of the WBC MUAYTHAI.

WBC MUAYTHAI Secretary General Patrick Cusick said 2006 will go down as the year that the WBC MUAYTHAI arrived into the main arena of sport as an exciting, popular stand up martial art and professional ring sport.

"It began at Cancun's Plaza de Toros where Thailand's Keow Fairtex won over a roaring crowd of parochial Mexican fight fans with a powerhouse KO victory over Korea's gallant challenger Bin In Wok.

"Prior to the WBC Cancun extravaganza Australia's undisputed Cruiserweight champion Natham "CarnageECorbet won the first WBC Muaythai Title with a sizzling elbow KO exchange with Japanese warrior Magnum Sakai. On the same card - at the biggest venue on the famed Gold Coast - Thailand's Super Welterweight champion out pointed the Aussie legend fighter John Wayne Parr.

"Parr went up to the Middleweight to take on England's Steve Wakeling in a fierce world title contest at Wimberley. The five-rounds of sensational kicks, lightening elbows and power packed punches had Sky TV fight fans all over Europe demanding more super WBC MUAYTHAI.

"The European fans were not disappointed -and had their demands met - when the Thai hardened champion Danthai Singhmanutsak faced off with the British superstar Kieran Keddle at fight city Reading. While Danthai won the World Super Lightweight title on points another fine English contender, Dale White impressed with a KO knee strike victory against Alexei Bliznev of the Belarus to take home the International green belt.

"The year is still far from over and the world of MUAYTHAI is now focused on Germany where Yodsaenklai will be defending his title against the outstanding German contender Mark Vogel, the European champion who holds the Super Welterweight International belt. The title showdown will be held on 11 November.

2006 will finish with a big bang in December with the Light Heavyweight and Welterweight world titles being contested in Denmark.

"Meanwhile Lamsongkram, Bangkok's much respected Rajadamnern Stadium star attraction - who's also the WBC MUAYTHAI Interim Middleweight World Champion - will challenger Steve Wakeling for the undisputed title in an absolute thriller that's scheduled for London next March.

"Muaythai fans worldwide salute the WBC for recognizing the great Thai fighting art which is the genesis of all kickboxing and martial art ring sport disciplines.

"The official rankings of the WBC MUAYTHAI in 19 weight divisions have given thousands of MUAYTHAI practitioners a genuine organizational structure of repute and fairness that rewards - at the highest level possible - those professional combatants who are prepared to step into the unarmed combat ring and be judged by their punches, kicks, knees and elbow strikes in the ultimate martial art ring sport par excellence."

Our Forum is now open, what we need is your posts to make it work.

All interviews and Archived stories and results can be found Here.

It can only be what you make it ...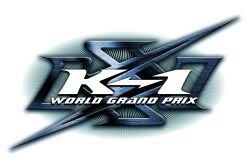 | Date | Tournament | Series |
| --- | --- | --- |
| 2006-11-25 | K-1 WORLD GRAND PRIX 2006 FINAL | K-1 World GP |
| 2006-09-30 | K-1 World Grand Prix 2006 in Osaka | K-1 World GP |
| 2006-08-14 | K-1 World Grand Prix 2006 in Las Vegas II | K-1 World GP |
| 2006-07-30 | K-1 World Grand Prix 2006 in Sapporo | K-1 World GP |
| 2006-06-03 | K-1 World Grand Prix 2006 in Seoul | K-1 World GP |
| 2006-05-13 | K-1 World Grand Prix 2006 in Amsterdam | K-1 World GP |
| 2006-04-29 | K-1 World Grand Prix 2006 in Las Vegas | K-1 World GP |
| 2006-03-05 | K-1 World Grand Prix 2006 in Auckland | K-1 World GP |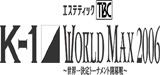 | Date | Tournament | Series |
| --- | --- | --- |
| 2006-09-16 | K-1 Khan 2006 in Seoul | K-1 MAX |
| 2006-09-04 | K-1 World Max 2006 Champions' Challenge | K-1 MAX |
| 2006-06-30 | K-1 World Max 2006 World Tournament Final | K-1 MAX |
| 2006-04-05 | K-1 World Max 2006 World Tournament Open | K-1 MAX |
| 2006-03-26 | K-1 Holland Max 2006 | K-1 MAX |
| 2006-03-10 | K-1 Lithuania Max 2006 | K-1 MAX |
| 2006-02-25 | K-1 Khan 2006 in Busan | K-1 MAX |
| 2006-02-04 | K-1 Japan MAX 2006 | K-1 MAX |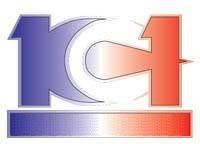 | Date | Tournament | Series |
| --- | --- | --- |
| 2006-09-16 | Fight Night Mannheim | K-1 Rules |
| 2006-09-16 | K-1 Kings of Oceania 2006 Round 2 | K-1 Rules |
| 2006-08-05 | Rumble on the Beach | K-1 Rules |
| 2006-05-20 | K-1 Scandinavia Grand Prix 2006 in Stockholm | K-1 Rules |
| 2006-04-08 | K-1 Italy Grand Prix 2006 in Milan | K-1 Rules |
| 2006-02-25 | K-1 Hungary Grand Prix 2006 in Budapest | K-1 Rules |
| 2006-02-17 | K-1 Slovakia Grand Prix 2006 in Bratislava | |
| 2006-01-20 | K-1 France Grand Prix 2006 in Marseilles | K-1 Rules |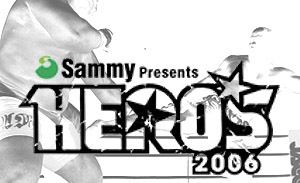 | Date | Tournament | Series |
| --- | --- | --- |
| 2006-12-31 | K-1 Premium 2006 Dynamite!! | Hero's |
| 2006-10-09 | Hero's Middle & Light Heavy Weight World Championship Tournament FINAL | Hero's |
| 2006-08-05 | Hero's Middle & Light Heavyweight World Championship Tournament | Hero's |
| 2006-05-03 | Hero's 5 | Hero's |
| 2006-03-15 | Hero's 4 | Hero's |