UFC 65 Bad Intentions
General Information
Date: 18-Nov-2006
Country: USA
State: California
City: Scaramento
Venue: Arco Arena


UFC Heavyweight Title
Tim Sylvia
vs
Jeff Monson


Tim Sylvia def. Jeff Monson by Unanimous Decision (Sylvia retains the UFC Heavyweight Title)
UFC Welterweight Title
Matt Hughes
vs
George St. Pierre
George St. Pierre def. Matt Hughes by TKO in Round 2 at 1'25" (St. Pierre is the new UFC Welterweight Champion)
Brandon Vera
vs
Frank Mir


Brandon Vera def. Frank Mir by TKO in Round 1 at 1'09"
Nick Diaz

vs
Graison Tibau




Nick Diaz def. Gleison Tibau by TKO in Round 2 at 2'27"
Dokonjonosuke Mishima
vs
Joe Stevenson


Joe Stevenson def. Dokonjonosuke Mishima by Submission (Guillotine Choke) in Round 1 at 2'07"
Jake O'Brien

vs
Josh Shockman


Jake O'Brien def. Josh Shockman by Unanimous Decision
Sherman Pendergarst
vs
Antoni Hardonk


Antoni Hardonk def. Sherman Pendergarst by TKO in Round 1 at 3'15"
James Irvin
vs
Hector Ramirez
James Irvin def. Hector Ramirez by TKO in Round 2 at 2'36"
Alessio Sakara
vs
Drew McFedries

Drew McFedries def. Alessio Sakara by TKO in Round 1 at 4'07"

Our Forum is now open, what we need is your posts to make it work.

All interviews and Archived stories and results can be found Here.

It can only be what you make it ...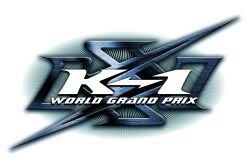 | Date | Tournament | Series |
| --- | --- | --- |
| 2006-11-25 | K-1 WORLD GRAND PRIX 2006 FINAL | K-1 World GP |
| 2006-09-30 | K-1 World Grand Prix 2006 in Osaka | K-1 World GP |
| 2006-08-14 | K-1 World Grand Prix 2006 in Las Vegas II | K-1 World GP |
| 2006-07-30 | K-1 World Grand Prix 2006 in Sapporo | K-1 World GP |
| 2006-06-03 | K-1 World Grand Prix 2006 in Seoul | K-1 World GP |
| 2006-05-13 | K-1 World Grand Prix 2006 in Amsterdam | K-1 World GP |
| 2006-04-29 | K-1 World Grand Prix 2006 in Las Vegas | K-1 World GP |
| 2006-03-05 | K-1 World Grand Prix 2006 in Auckland | K-1 World GP |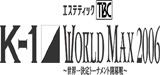 | Date | Tournament | Series |
| --- | --- | --- |
| 2006-09-16 | K-1 Khan 2006 in Seoul | K-1 MAX |
| 2006-09-04 | K-1 World Max 2006 Champions' Challenge | K-1 MAX |
| 2006-06-30 | K-1 World Max 2006 World Tournament Final | K-1 MAX |
| 2006-04-05 | K-1 World Max 2006 World Tournament Open | K-1 MAX |
| 2006-03-26 | K-1 Holland Max 2006 | K-1 MAX |
| 2006-03-10 | K-1 Lithuania Max 2006 | K-1 MAX |
| 2006-02-25 | K-1 Khan 2006 in Busan | K-1 MAX |
| 2006-02-04 | K-1 Japan MAX 2006 | K-1 MAX |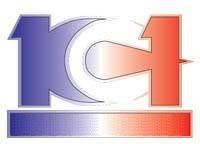 | Date | Tournament | Series |
| --- | --- | --- |
| 2006-09-16 | Fight Night Mannheim | K-1 Rules |
| 2006-09-16 | K-1 Kings of Oceania 2006 Round 2 | K-1 Rules |
| 2006-08-05 | Rumble on the Beach | K-1 Rules |
| 2006-05-20 | K-1 Scandinavia Grand Prix 2006 in Stockholm | K-1 Rules |
| 2006-04-08 | K-1 Italy Grand Prix 2006 in Milan | K-1 Rules |
| 2006-02-25 | K-1 Hungary Grand Prix 2006 in Budapest | K-1 Rules |
| 2006-02-17 | K-1 Slovakia Grand Prix 2006 in Bratislava | |
| 2006-01-20 | K-1 France Grand Prix 2006 in Marseilles | K-1 Rules |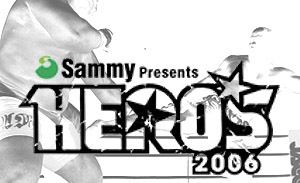 | Date | Tournament | Series |
| --- | --- | --- |
| 2006-12-31 | K-1 Premium 2006 Dynamite!! | Hero's |
| 2006-10-09 | Hero's Middle & Light Heavy Weight World Championship Tournament FINAL | Hero's |
| 2006-08-05 | Hero's Middle & Light Heavyweight World Championship Tournament | Hero's |
| 2006-05-03 | Hero's 5 | Hero's |
| 2006-03-15 | Hero's 4 | Hero's |