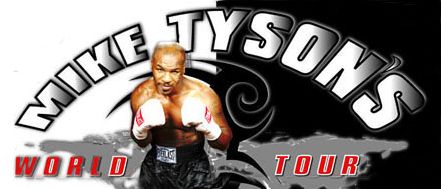 Debt-ridden Tyson returns to ring
Former world heavyweight champion Mike Tyson is to step back into the ring in a bid to settle his spiralling debts.
The 40-year-old will fight former sparring partner Corey 'T-Rex' Sanders in Youngstown on 20 October.
The four-round bout is the start of what has been labelled by promoters as the 'Mike Tyson World Tour'.
The American's last fight was in June 2005, when he suffered a humiliating defeat to Kevin McBride and subsequently announced his retirement.
Tyson said last month he "truly hated fighting" but nevertheless is set end his 15-month hiatus and return to the ring.
"I do not know why people want to see me again - I do not deserve it," said Tyson. "I am not useful for society, but the public continue to follow me.
"My physical condition is terrible. I am only able to fight for three or four rounds.
"The money that I will receive from this tour will not help me a lot. But it will be useful for me, as it will do me good not to feel depressed."