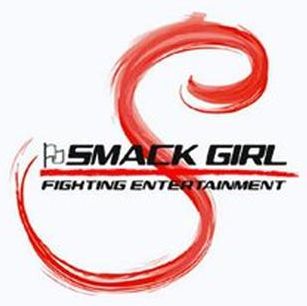 Smackgirl Moves Closer To Full MMA With Ohmuro/Yoshida
The Smackgirl Executive Committee held a press conference today in Gold's Gym South Tokyo where it was announced that the scheduled 11/29 bout between Wajyutsu Keisyukai Tokyo's Naoko Ohmuro and Masako Yoshida of Native Spirt, would take place under full mma rules. This specifically entails no time limit for grappling and the allowance of punching to the face on the ground, as Smackgirl rules prohibit punches to the face and only allow for thirty seconds on the ground.
The introduction of the new rule was explained by Smackgirl President Nagao: "I'd like to expand the number of fighters who can compete under these rules, so far only Yuka Tsuji and Megumii Fujii have experience in them. We'd like to get the OK of more of the top fighters."
Nagao further explained the reasoning behind the move: "We've recevied much fan mail and have listened to what they've had to say, so we're considering moving towards full rules with this bout as well as others which will occur next year." On the question of when full MMA rules would become the formal rule, Nagao said "we are still considering it."
Ohmuro, who has expirience with full MMA rules, had to say about the bout, "It's a completely different game with punching to the face, but I was glad when I heard the rules announced. I'm use to practicing these rules with men so it's nothing special.
Naoko Ohmuro will now be facing Masako Yoshida on the 29th, as recently announced by the Smackgirl Executive Committee.

Ohmuro, in her last three MMA outings, has been 2-1. She defeated newcomer Shiyo Yamato in June, dominating her for the two round duration resulting in a unanimous decision. Prior to this, she'd lost a grappling bout to Nao Hanazawa, younger sibling of Daisuke Hanazawa '13'. Ohmuro has sported strong striking skills which have been hampered by her height disadvantage, being no taller than Shinashi herself. A competent ground game is attested by her surviving two rounds with Shinashi, but if given the oppurtunity, Ohmuro would most likely exchange.

Masako Yoshida is no stranger to the stand-up, possessing some of the best stand-up at 48KG in both defense and offense. Her guard game can be deceptive to opponents taken in by her willingness to bring the fight there at times, only to be swept or set up for submission. Yoshida hasn't lost a fight since November of 2005 on the same card headlined by Ohmuro/Shinashi to Yasuko Mogi, defeating Ayumi 'edge' Saito, Ikuko Tamada twice, 2006 Next Cinderella Flyweight finalist KM-MAKI, and 2005 Next Cinderella Flyweight Champion Kayo Nagai in her run. Ohmuro will quite possibly be her toughest opponent this year.

Smackgirl has further announced that this card will be their biggest this year, and with fights like Ohmuro/Yoshida and Ward/Takimoto, they're definitely on the right track.