Breaking News - Signed Roger Gracie v Ron Waterman
Submitted by: Kid Peligro / Sr Editor
Posted On 11/10/2006


Roger Gracie celebrates another win - a scene he'd like to repeat on Dec. 2nd - Photo Kid Peligro

It is now signed and confirmed: Multiple times World BJJ Champion and current ADCC weight and Absolute Champion Roger Gracie will make his MMA debut on BodogFight pay per view event on December 2nd against Ron Waterman.

For more info go to www.bodogfight.com/ppv

3 Superfights:

Roger Gracie vs. Ron 'H2O' Waterman

Eric Pele vs. Antonio Silva

Eddie Alvarez vs. Aaron Riley

USA vs. Russia Projected Card:

-Jorge Masvidal vs. Erik Oganov

-Mike Patt vs. Martun Malhosyan

-Tara LaRosa vs. Julia Berezikova

-Nick Agallar vs. Vladimir Zenin

-Nick Thompson vs. Ansar Chalangov

-Mario Rinaldi vs. Sergey Kasnovski

-Chael Sonnen vs. Alexi Oleinik



Our Forum is now open, what we need is your posts to make it work.

All interviews and Archived stories and results can be found Here.

It can only be what you make it ...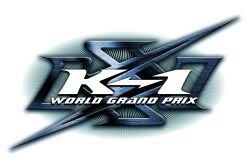 | Date | Tournament | Series |
| --- | --- | --- |
| 2006-11-25 | K-1 WORLD GRAND PRIX 2006 FINAL | K-1 World GP |
| 2006-09-30 | K-1 World Grand Prix 2006 in Osaka | K-1 World GP |
| 2006-08-14 | K-1 World Grand Prix 2006 in Las Vegas II | K-1 World GP |
| 2006-07-30 | K-1 World Grand Prix 2006 in Sapporo | K-1 World GP |
| 2006-06-03 | K-1 World Grand Prix 2006 in Seoul | K-1 World GP |
| 2006-05-13 | K-1 World Grand Prix 2006 in Amsterdam | K-1 World GP |
| 2006-04-29 | K-1 World Grand Prix 2006 in Las Vegas | K-1 World GP |
| 2006-03-05 | K-1 World Grand Prix 2006 in Auckland | K-1 World GP |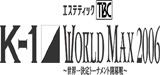 | Date | Tournament | Series |
| --- | --- | --- |
| 2006-09-16 | K-1 Khan 2006 in Seoul | K-1 MAX |
| 2006-09-04 | K-1 World Max 2006 Champions' Challenge | K-1 MAX |
| 2006-06-30 | K-1 World Max 2006 World Tournament Final | K-1 MAX |
| 2006-04-05 | K-1 World Max 2006 World Tournament Open | K-1 MAX |
| 2006-03-26 | K-1 Holland Max 2006 | K-1 MAX |
| 2006-03-10 | K-1 Lithuania Max 2006 | K-1 MAX |
| 2006-02-25 | K-1 Khan 2006 in Busan | K-1 MAX |
| 2006-02-04 | K-1 Japan MAX 2006 | K-1 MAX |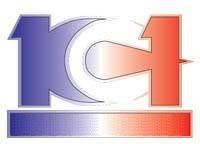 | Date | Tournament | Series |
| --- | --- | --- |
| 2006-09-16 | Fight Night Mannheim | K-1 Rules |
| 2006-09-16 | K-1 Kings of Oceania 2006 Round 2 | K-1 Rules |
| 2006-08-05 | Rumble on the Beach | K-1 Rules |
| 2006-05-20 | K-1 Scandinavia Grand Prix 2006 in Stockholm | K-1 Rules |
| 2006-04-08 | K-1 Italy Grand Prix 2006 in Milan | K-1 Rules |
| 2006-02-25 | K-1 Hungary Grand Prix 2006 in Budapest | K-1 Rules |
| 2006-02-17 | K-1 Slovakia Grand Prix 2006 in Bratislava | |
| 2006-01-20 | K-1 France Grand Prix 2006 in Marseilles | K-1 Rules |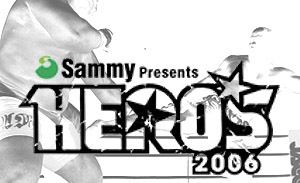 | Date | Tournament | Series |
| --- | --- | --- |
| 2006-12-31 | K-1 Premium 2006 Dynamite!! | Hero's |
| 2006-10-09 | Hero's Middle & Light Heavy Weight World Championship Tournament FINAL | Hero's |
| 2006-08-05 | Hero's Middle & Light Heavyweight World Championship Tournament | Hero's |
| 2006-05-03 | Hero's 5 | Hero's |
| 2006-03-15 | Hero's 4 | Hero's |