Weekend results
22nd to 28th October 2006


Albena Atseva
vs
Rebekka Hermann


Saturday night in Nurnberg, Germany: Rebekka Hermann TKO'd Albena Atseva in round two of a four-round flyweight bout.
Rebekka Hermann
vs
Svetla Taskova


From Marseille, France: flyweight Rebekka Hermann (4-0, 1 KO) won a six-round unanimous decision over Svetla Taskova (4-16-1, 1 KO) with scores of 59-55 twice and 58-56.


Melisenda Perez
vs
Brittany Dixon


From St. Joseph, Missouri: outweighting her opponent by 10 pounds, 150 to 140, pro debuting jr. middle Melisenda Perez (1-0, 1 KO) TKO'd Brittany Dixon (0-1) at 1:14 of round two.


Miriam Nakamoto
vs
Tammy Franks


Thursday night, On a Roy Englebrecht card at the Marriott Hotel in Irvine, Calif., lightweight Tammy Franks (1-1) won a split decision over Miriam Nakamoto (2-2, 1 KO).

Photo of the day, by Rocco Morales: Tammy Franks and Miriam
Nakamoto slam each other on Thursday night's Irvine card.


Our Forum is now open, what we need is your posts to make it work.

All interviews and Archived stories and results can be found Here.

It can only be what you make it ...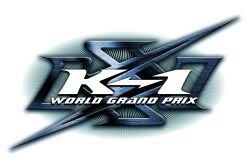 | Date | Tournament | Series |
| --- | --- | --- |
| 2006-11-25 | K-1 WORLD GRAND PRIX 2006 FINAL | K-1 World GP |
| 2006-09-30 | K-1 World Grand Prix 2006 in Osaka | K-1 World GP |
| 2006-08-14 | K-1 World Grand Prix 2006 in Las Vegas II | K-1 World GP |
| 2006-07-30 | K-1 World Grand Prix 2006 in Sapporo | K-1 World GP |
| 2006-06-03 | K-1 World Grand Prix 2006 in Seoul | K-1 World GP |
| 2006-05-13 | K-1 World Grand Prix 2006 in Amsterdam | K-1 World GP |
| 2006-04-29 | K-1 World Grand Prix 2006 in Las Vegas | K-1 World GP |
| 2006-03-05 | K-1 World Grand Prix 2006 in Auckland | K-1 World GP |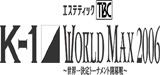 | Date | Tournament | Series |
| --- | --- | --- |
| 2006-09-16 | K-1 Khan 2006 in Seoul | K-1 MAX |
| 2006-09-04 | K-1 World Max 2006 Champions' Challenge | K-1 MAX |
| 2006-06-30 | K-1 World Max 2006 World Tournament Final | K-1 MAX |
| 2006-04-05 | K-1 World Max 2006 World Tournament Open | K-1 MAX |
| 2006-03-26 | K-1 Holland Max 2006 | K-1 MAX |
| 2006-03-10 | K-1 Lithuania Max 2006 | K-1 MAX |
| 2006-02-25 | K-1 Khan 2006 in Busan | K-1 MAX |
| 2006-02-04 | K-1 Japan MAX 2006 | K-1 MAX |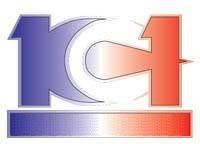 | Date | Tournament | Series |
| --- | --- | --- |
| 2006-09-16 | Fight Night Mannheim | K-1 Rules |
| 2006-09-16 | K-1 Kings of Oceania 2006 Round 2 | K-1 Rules |
| 2006-08-05 | Rumble on the Beach | K-1 Rules |
| 2006-05-20 | K-1 Scandinavia Grand Prix 2006 in Stockholm | K-1 Rules |
| 2006-04-08 | K-1 Italy Grand Prix 2006 in Milan | K-1 Rules |
| 2006-02-25 | K-1 Hungary Grand Prix 2006 in Budapest | K-1 Rules |
| 2006-02-17 | K-1 Slovakia Grand Prix 2006 in Bratislava | |
| 2006-01-20 | K-1 France Grand Prix 2006 in Marseilles | K-1 Rules |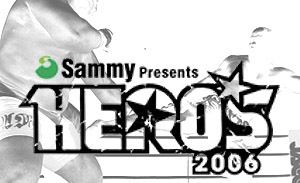 | Date | Tournament | Series |
| --- | --- | --- |
| 2006-12-31 | K-1 Premium 2006 Dynamite!! | Hero's |
| 2006-10-09 | Hero's Middle & Light Heavy Weight World Championship Tournament FINAL | Hero's |
| 2006-08-05 | Hero's Middle & Light Heavyweight World Championship Tournament | Hero's |
| 2006-05-03 | Hero's 5 | Hero's |
| 2006-03-15 | Hero's 4 | Hero's |