Think you've seen it all, read it all....well think again. Subscribe to our monthly newsletter.



Contribute your articles to this news letter by submitting them to www.ring_sport_K1@yahoo.com Find yourself in print at the end of the month

Our Forum is now open, what we need is your posts to make it work.

All interviews and Archived stories and results can be found Here.

It can only be what you make it ...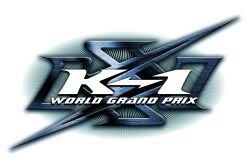 | Date | Tournament | Series |
| --- | --- | --- |
| 2006-11-25 | K-1 WORLD GRAND PRIX 2006 FINAL | K-1 World GP |
| 2006-09-30 | K-1 World Grand Prix 2006 in Osaka | K-1 World GP |
| 2006-08-14 | K-1 World Grand Prix 2006 in Las Vegas II | K-1 World GP |
| 2006-07-30 | K-1 World Grand Prix 2006 in Sapporo | K-1 World GP |
| 2006-06-03 | K-1 World Grand Prix 2006 in Seoul | K-1 World GP |
| 2006-05-13 | K-1 World Grand Prix 2006 in Amsterdam | K-1 World GP |
| 2006-04-29 | K-1 World Grand Prix 2006 in Las Vegas | K-1 World GP |
| 2006-03-05 | K-1 World Grand Prix 2006 in Auckland | K-1 World GP |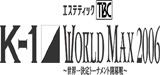 | Date | Tournament | Series |
| --- | --- | --- |
| 2006-09-16 | K-1 Khan 2006 in Seoul | K-1 MAX |
| 2006-09-04 | K-1 World Max 2006 Champions' Challenge | K-1 MAX |
| 2006-06-30 | K-1 World Max 2006 World Tournament Final | K-1 MAX |
| 2006-04-05 | K-1 World Max 2006 World Tournament Open | K-1 MAX |
| 2006-03-26 | K-1 Holland Max 2006 | K-1 MAX |
| 2006-03-10 | K-1 Lithuania Max 2006 | K-1 MAX |
| 2006-02-25 | K-1 Khan 2006 in Busan | K-1 MAX |
| 2006-02-04 | K-1 Japan MAX 2006 | K-1 MAX |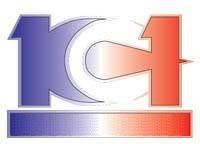 | Date | Tournament | Series |
| --- | --- | --- |
| 2006-09-16 | Fight Night Mannheim | K-1 Rules |
| 2006-09-16 | K-1 Kings of Oceania 2006 Round 2 | K-1 Rules |
| 2006-08-05 | Rumble on the Beach | K-1 Rules |
| 2006-05-20 | K-1 Scandinavia Grand Prix 2006 in Stockholm | K-1 Rules |
| 2006-04-08 | K-1 Italy Grand Prix 2006 in Milan | K-1 Rules |
| 2006-02-25 | K-1 Hungary Grand Prix 2006 in Budapest | K-1 Rules |
| 2006-02-17 | K-1 Slovakia Grand Prix 2006 in Bratislava | |
| 2006-01-20 | K-1 France Grand Prix 2006 in Marseilles | K-1 Rules |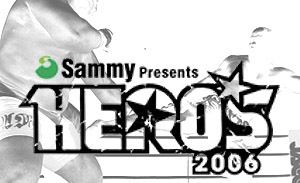 | Date | Tournament | Series |
| --- | --- | --- |
| 2006-12-31 | K-1 Premium 2006 Dynamite!! | Hero's |
| 2006-10-09 | Hero's Middle & Light Heavy Weight World Championship Tournament FINAL | Hero's |
| 2006-08-05 | Hero's Middle & Light Heavyweight World Championship Tournament | Hero's |
| 2006-05-03 | Hero's 5 | Hero's |
| 2006-03-15 | Hero's 4 | Hero's |