Musashi (Akio Mori)
Born
October 17, 1972
Died
-
Total Fights
64
Won
38
Lost
20
Drew
5
Knockouts
11
Titles Won

K-1 JAPAN GP 2003 winner
WAKO World Muay Thai Heavyweight champion

Musashi (武蔵, October 17, 1972-) is a Japanese kickboxer who fights in the K-1 ring. He is also a karate practitioner. He is practising Seido-kaikan (正道会館 )karate in Osaka, Japan. His real name is Akio Mori ( 森昭生 ). Trained by former (1994 - 1999) WBA Super Middleweight Boxing Champion Frankie Liles. Elder brother of middleweight K-1 kickboxer Tomo. Musashi took his ring name from the famous samurai of the same name, since his kicking technique is said to resemble the latter's sword-slashing.
Biography
Professional kickboxing

64Fights 38Won 11KO 20Losts 5Draw 1 no contest
Career
Professional kickboxing

K-1 JAPAN GP 99 winner
K-1 JAPAN GP 2000 winner
K-1 JAPAN GP 2001 2nd place
K-1 JAPAN GP 2002 winner
K-1 JAPAN GP 2003 winner
K-1 WORLD GP 2004 2nd place
WAKO World Heavyweight Muay Thai champion
Musashi also plays Issei Kurosaki/Kamen Rider Caucasus in Kamen Rider Kabuto: God Speed Love.

Our Forum is now open, what we need is your posts to make it work.

All interviews and Archived stories and results can be found Here.

It can only be what you make it ...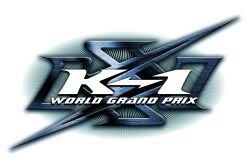 | Date | Tournament | Series |
| --- | --- | --- |
| 2006-11-25 | K-1 WORLD GRAND PRIX 2006 FINAL | K-1 World GP |
| 2006-09-30 | K-1 World Grand Prix 2006 in Osaka | K-1 World GP |
| 2006-08-14 | K-1 World Grand Prix 2006 in Las Vegas II | K-1 World GP |
| 2006-07-30 | K-1 World Grand Prix 2006 in Sapporo | K-1 World GP |
| 2006-06-03 | K-1 World Grand Prix 2006 in Seoul | K-1 World GP |
| 2006-05-13 | K-1 World Grand Prix 2006 in Amsterdam | K-1 World GP |
| 2006-04-29 | K-1 World Grand Prix 2006 in Las Vegas | K-1 World GP |
| 2006-03-05 | K-1 World Grand Prix 2006 in Auckland | K-1 World GP |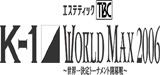 | Date | Tournament | Series |
| --- | --- | --- |
| 2006-09-16 | K-1 Khan 2006 in Seoul | K-1 MAX |
| 2006-09-04 | K-1 World Max 2006 Champions' Challenge | K-1 MAX |
| 2006-06-30 | K-1 World Max 2006 World Tournament Final | K-1 MAX |
| 2006-04-05 | K-1 World Max 2006 World Tournament Open | K-1 MAX |
| 2006-03-26 | K-1 Holland Max 2006 | K-1 MAX |
| 2006-03-10 | K-1 Lithuania Max 2006 | K-1 MAX |
| 2006-02-25 | K-1 Khan 2006 in Busan | K-1 MAX |
| 2006-02-04 | K-1 Japan MAX 2006 | K-1 MAX |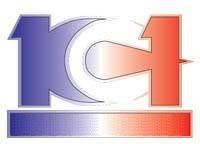 | Date | Tournament | Series |
| --- | --- | --- |
| 2006-09-16 | Fight Night Mannheim | K-1 Rules |
| 2006-09-16 | K-1 Kings of Oceania 2006 Round 2 | K-1 Rules |
| 2006-08-05 | Rumble on the Beach | K-1 Rules |
| 2006-05-20 | K-1 Scandinavia Grand Prix 2006 in Stockholm | K-1 Rules |
| 2006-04-08 | K-1 Italy Grand Prix 2006 in Milan | K-1 Rules |
| 2006-02-25 | K-1 Hungary Grand Prix 2006 in Budapest | K-1 Rules |
| 2006-02-17 | K-1 Slovakia Grand Prix 2006 in Bratislava | |
| 2006-01-20 | K-1 France Grand Prix 2006 in Marseilles | K-1 Rules |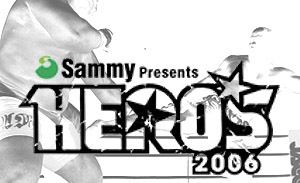 | Date | Tournament | Series |
| --- | --- | --- |
| 2006-12-31 | K-1 Premium 2006 Dynamite!! | Hero's |
| 2006-10-09 | Hero's Middle & Light Heavy Weight World Championship Tournament FINAL | Hero's |
| 2006-08-05 | Hero's Middle & Light Heavyweight World Championship Tournament | Hero's |
| 2006-05-03 | Hero's 5 | Hero's |
| 2006-03-15 | Hero's 4 | Hero's |