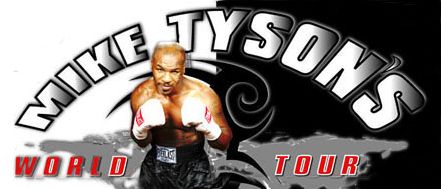 Mike Tyson to fight a woman?
Odds makers react to Iron Mike's call for a battle of the sexes
Las Vegas, NV, Oct. 19 /PRNewswire/ - Mike Tyson was quoted this week saying he wants to fight a woman in his promotional boxing tour, which is set to kick off on Friday night when Tyson goes ear-to-ear with former sparring partner Corey "T-Rex" Sanders in Youngstown, New York. Would anyone sanction a bout between Iron Mike and a female boxer? If the money is right you can bet that someone will try to profit, and that's why Sportsbook.com is posting odds on whether a battle of the sexes will eventually take place.
Boxing is widely acknowledged to be one of the least scrupulous sports. If there's any reason to believe that people will pay to watch a fight between Tyson and a woman then the possibility certainly exists that someone will try to exploit the situation and get a deal done. In fact, given Tyson's current skill level, a bout between him and say, Layla Ali, would likely be a better fight than most of the current heavyweight division match-ups being offered up on pay per view and HBO.
Odds at sportsbook.com, where everybody bets, are set at 5-1 that Tyson gets a sanctioned fight with a female between now and September 30, 2007. Odds on no fight are 1-10.