MATCH 1: Light Heavyweight Tournament Semi-Finals: Yoshihiro Akiyama vs. Kestutis Smirnovas

What I said in the preview: Smirnovas has a deadly left hand, and if Akiyama is not careful, he may fall victim to the same kind of vicious hook that almost stopped Sakuraba in the tournament opener. On the other hand, if it goes to a decision the judges will almost certainly hand the victory to Akiyama.

How it actually went down: Akiyama took off his Gi for this one. He and Smirnovas showed a lot of respect for each other's abilities as they circled carefully, looking for an opening, throwing quick feints and leg kicks. After almost three minutes of caution, Akiyama staggered the Lithuanian fighter with a sudden low kick/head punch combo, then quickly followed up with a high kick and a sharp two punch combo that knocked Smirnovas down. Akiyama followed his opponent to the ground and kept striking until the referee called for the bell. I was genuinely surprised and impressed by Akiyama's quickness and striking power.

MATCH 2: Light Heavyweight Tournament Semi-Finals: Melvin Manhoef vs. Shungo Oyama

What I said in the preview: Manhoef is an absolutely monstrous striker, who has won his last six fights by KO, with five of the six coming in the opening round. His 17-second demolition of Ian "The Machine" Freeman at Cage Rage 17 was arguably the most impressive KO of the year so far, with the only real competition being Cro Cop's devastating high kick against Wanderlei Silva. While both Akiyama and Oyama are hoping for an all-judoka finals, I'm guessing that the dominating Dutchman will make short work of Oyama...

How it actually went down: Manhoef was wearing his very silly-looking Roman gladiator shorts. He came straight at Oyama with a flurry of ugly, wild punches and kicks. One of the punches caught the judoka right on the button and Oyama collapsed face first onto the canvas, forcing the referee to run in and stop the carnage. The stage was set for a very compelling final bout.

MATCH 3: Middleweight Tournament Semi-Finals: Caol Uno vs. Ivan Menjivar

What I said in the preview:I'd guess that their fight is going to be... exciting... I'd like to see Menjivar get the upset...

How it actually went down: The fight went to a decision, after two rounds of mostly defensive fighting where neither man ever looked to be in any serious danger. They stayed on their feet through the first, with Uno's leg kicks doing most of the damage. The second round started out with more of the same, morphing into a long clinch with both men trying to get a leverage advantage. Finally, with less than a minute left, Uno took Menjivar down, got the mount, and took his back. Menjivar powered back to his feet and took Uno down, but he wasn't able to make anything happen. With mere seconds left, the referee stood both men up and called for a re-start. The final bell rang almost immediately, which seemed to crack Uno up. He was still smiling as they announced that he was the winner by well-deserved unanimous decision.

MATCH 4 Middleweight Tournament Semi-Finals: Gesias "JZ" Calvancanti vs. Rani Yahira

What I said in the preview: I know very little about Yahira (The official K-1 website lists him a Rani Yahya), but he looked very impressive in choking Kazuya Yasuhiro out in just over a minute, back in August. I know even less about Calvancanti (Who they have listed as J Z Calvan), but he has quickly destroyed the last three fighters that he's faced, including a 30-second flying knee KO of Shooto veteran Hiroyuki Takaya to advance in the tournament. He's also a member of American Top Team, which means that he rolls with Jeff Monson and Denis Kang, and that's enough for me to give him the nod in this one.

How it actually went down: Pre-fight, they showed highlights of JZ looking like a killer and a brief clip of Yahira sounding like a Ken-Flo-esque Jiu Jitsu nerd. Yahira made three consecutive takedown attempts. JZ stuffed the first two, and turned the third into a textbook guillotine choke, winning by tap-out in around 40 seconds.

MATCH 5: Antonio Silva vs. Georgi Kaisinov

What I said in the preview: Silva's nickname is either "Junior" or "Gorilla" depending on who you ask. He's undefeated in MMA competition and in fact he's never had to go beyond the first round.

How it actually went down: Silva went with "Gorilla" as his nickname for this fight. Kaisinov looked aggressive but ungainly in the stand-up game, and Silva kept tagging him with straight lefts. "Gorilla" hit a 1-2 combo to the wrestler's midsection, then put him out with a left to the chin, keeping his streak intact.

MATCH 6: Don Frye vs. Min Soo Kim

What I said in the preview: The Korean was choked out by Semmy Schilt in August, and he'll probably get choked out again on the 9th... if Frye doesn't gas out first.

How it actually went down: Frye continued his tradition of great stare-downs by lunging at Kim, forcing the referee to hold the fighters apart. The first part of the first round saw Kim slapping at Fry's hands and absorbing a number of punishing leg kicks. Kim surprised Fry, and most of the people watching, by twice tying the American up against the ropes and taking him down. Luckily for Frye, the Korean's G&P was awkward and ineffective. The second round started out with more clinching. Frye was looking pretty badly gassed out, but he wisely went back to the leg kicks. Kim dropped his hands for a moment, and Frye caught him flush with a wicked right hook for the KO victory.

MATCH 7: Ken Kaneko vs. Hideo Tokoro



Tokoro

What I said in the preview: Kaneko is the actor who submitted to a "Crazy Horse" Bennett arm bar at PRIDE's New Year's Eve supershow.... I honestly believe that Kaneko takes his MMA seriously, and word is that he has been training very hard... but he has no chance here.

How it actually went down: Bas Rutten frequently talks about how a real fighter, if he gets choked out once, will train and train and train to make sure that he doesn't get choked out again. It took "Crazy Horse" Bennett over four minutes to catch Kaneko's arm at Shockwave '05. This time, it took less than two minutes. The actor charged straight at Tokoro, like an idiot, and almost immediately gave up side control. Tokoro dominated completely from that point on. It's pretty clear that Kaneko isn't ready for this level of competition, and I hope he doesn't end up getting badly hurt in the name of higher ratings.

MATCH 8: Middleweight Tournament Semi-Finals: Gesias "JZ" Calvancanti vs. Caol Uno

What I said in the preview: I'm going to go way out on a limb and predict that "JZ" will win an upset victory in the final round to become the HERO*S Middleweight Champion.

How it actually went down: JZ was named champion by judges' decision after two rounds of pretty much non-stop action. Uno's defense was beautiful to watch, but on this day JZ clearly looked like the better fighter. The Brazilian dominated every phase of the bout. He demonstrated superior striking and grappling, standing and on the ground. One of the judges scored the fight a draw... but that's K1 for you!

MATCH 9: Light Heavyweight Tournament Semi-Finals: Melvin Manhoef vs. Yoshihiro Akiyama

What I said in the preview: I'm guessing that the dominating Dutchman will make short work of Oyama and go on to claim his place as HERO*S Light Heavyweight Champion.

How it actually went down: Akiyama entered to "Con te Partiro." The famous Bocelli tune always reminds me of Kenny McCormick training to be a singer in Romania, if you know what I mean. The judoka kept his Gi on for this fight. Manhoef charged Akiyama with yet another wild flurry. This time, however, the Japanese fighter was able to weather the storm. Manhoef went for a takedown, but Akiyama was agile enough to end up on top. The Dutch striker powered back to his feet, but Akiyama kept him in the clinch and took control of Manhoef's left arm. The judoka then worked relentlessly for the advantage, ending the fight in less than two minutes by sinking in in a gorgeous Fujiwara arm bar.




This was a brilliant display of technique, and in my opinion it was the best submission victory of the year so far. Hats off to the new HERO*S Light Heavyweight champion! Judo is the strongest!

My internet friend "throughsilver" has put his thoughts on this show up on his blog. His review includes some nice pictures, and a look at the three fights that didn't make TV. Of the three, I'm most disappointed that I didn't get to see Carlos Newton's two-punch demolition of Tokimitsu "Kendo Kashin" Ishizawa.

If you need the latest MMA or boxing news, Inside Fights has you covered!

Thanks for reading!


Our Forum is now open, what we need is your posts to make it work.

All interviews and Archived stories and results can be found Here.

It can only be what you make it ...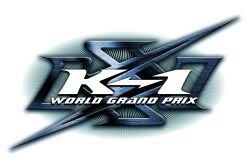 | Date | Tournament | Series |
| --- | --- | --- |
| 2006-11-25 | K-1 WORLD GRAND PRIX 2006 FINAL | K-1 World GP |
| 2006-09-30 | K-1 World Grand Prix 2006 in Osaka | K-1 World GP |
| 2006-08-14 | K-1 World Grand Prix 2006 in Las Vegas II | K-1 World GP |
| 2006-07-30 | K-1 World Grand Prix 2006 in Sapporo | K-1 World GP |
| 2006-06-03 | K-1 World Grand Prix 2006 in Seoul | K-1 World GP |
| 2006-05-13 | K-1 World Grand Prix 2006 in Amsterdam | K-1 World GP |
| 2006-04-29 | K-1 World Grand Prix 2006 in Las Vegas | K-1 World GP |
| 2006-03-05 | K-1 World Grand Prix 2006 in Auckland | K-1 World GP |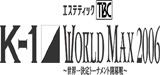 | Date | Tournament | Series |
| --- | --- | --- |
| 2006-09-16 | K-1 Khan 2006 in Seoul | K-1 MAX |
| 2006-09-04 | K-1 World Max 2006 Champions' Challenge | K-1 MAX |
| 2006-06-30 | K-1 World Max 2006 World Tournament Final | K-1 MAX |
| 2006-04-05 | K-1 World Max 2006 World Tournament Open | K-1 MAX |
| 2006-03-26 | K-1 Holland Max 2006 | K-1 MAX |
| 2006-03-10 | K-1 Lithuania Max 2006 | K-1 MAX |
| 2006-02-25 | K-1 Khan 2006 in Busan | K-1 MAX |
| 2006-02-04 | K-1 Japan MAX 2006 | K-1 MAX |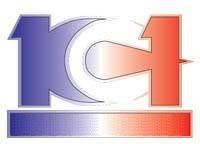 | Date | Tournament | Series |
| --- | --- | --- |
| 2006-09-16 | Fight Night Mannheim | K-1 Rules |
| 2006-09-16 | K-1 Kings of Oceania 2006 Round 2 | K-1 Rules |
| 2006-08-05 | Rumble on the Beach | K-1 Rules |
| 2006-05-20 | K-1 Scandinavia Grand Prix 2006 in Stockholm | K-1 Rules |
| 2006-04-08 | K-1 Italy Grand Prix 2006 in Milan | K-1 Rules |
| 2006-02-25 | K-1 Hungary Grand Prix 2006 in Budapest | K-1 Rules |
| 2006-02-17 | K-1 Slovakia Grand Prix 2006 in Bratislava | |
| 2006-01-20 | K-1 France Grand Prix 2006 in Marseilles | K-1 Rules |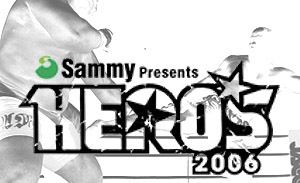 | Date | Tournament | Series |
| --- | --- | --- |
| 2006-12-31 | K-1 Premium 2006 Dynamite!! | Hero's |
| 2006-10-09 | Hero's Middle & Light Heavy Weight World Championship Tournament FINAL | Hero's |
| 2006-08-05 | Hero's Middle & Light Heavyweight World Championship Tournament | Hero's |
| 2006-05-03 | Hero's 5 | Hero's |
| 2006-03-15 | Hero's 4 | Hero's |