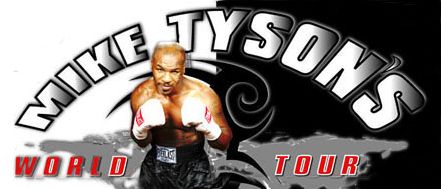 Del Valle added to Tyson Tour!
Lou Del Valle in co-feature on "Mike Tyson's World Tour" at Youngstown Chevrolet Centre in Ohio, October 20 on PPV
October 6, 2006


Former world light heavyweight champion Lou Del Valle has been added to the inaugural "Mike Tyson World Tour" stop October 20 at the Chevrolet Centre in Youngstown, Ohio.

Legendary "Iron" Mike Tyson (50-6, 44 KOs), former undisputed heavyweight champion of the world, headlines against veteran Corey "T-Rex" Sanders (23-10, 15 KOs), who knocked out current World Boxing Council heavyweight title-holder Oleg Maskaev in the eighth round of their 2002 bout, in a four-round exhibition on the pay-per-view event in Youngstown.

Del Valle (35-3-1, 22 KOs), fighting out of Tyson's old home in New York City, is matched against local favorite Zack Page (11-8-1, 4 KOs), of Warren (OH), in the 10-round co-feature. Del Valle captured the vacant WBA light heavyweight title in 1997, stopping Eddy Smulders in the eighth round of their fight in Germany. Page is coming off of an eight-round draw (Sept. 29) against former NABO champion Jermell Barnes.

Former West African welterweight title-holder "Sugar" Ray Narh (18-1, 15 KOs), now fighting out of Pittsburgh, is in a 10 round Special Junior Welterweight Attraction against an opponent to be determined.

Cincinnati super middleweight Stephan "The Millenium Hawk" Pryor (10-2, 7 KOs), son of the great Aaron Pryor, faces unbeaten Tyron "T.T." Watson (3-0, 1 KO), of Pittsburgh, in a six-round bout.

Also on the undercard is Cleveland middleweight Juan McPherson (3-0, 2 KOs), 2003 Pan-Am Games silver medallist, as well as Warren middleweight Nate Adams (2-0, 2 KOs) versus Akron's Delbert Summerville (1-1).